The San Giorgio trail, better known as the "Faces Trail", begins in the church square in Rovolon, a delightful village. Follow the trail through the chestnut groves, oak trees, hornbeams and maples; you may feel like you are being watched but do not be afraid, you will never be alone on this trail!
What is so unusual about the Faces Trail?
Along the way, you will see the forest come to life and mysterious faces carved in the rock will appear: these are what give the trail its name! This trail is fascinating for adults and exciting for children who will enjoy uncovering all the faces like in a treasure hunt.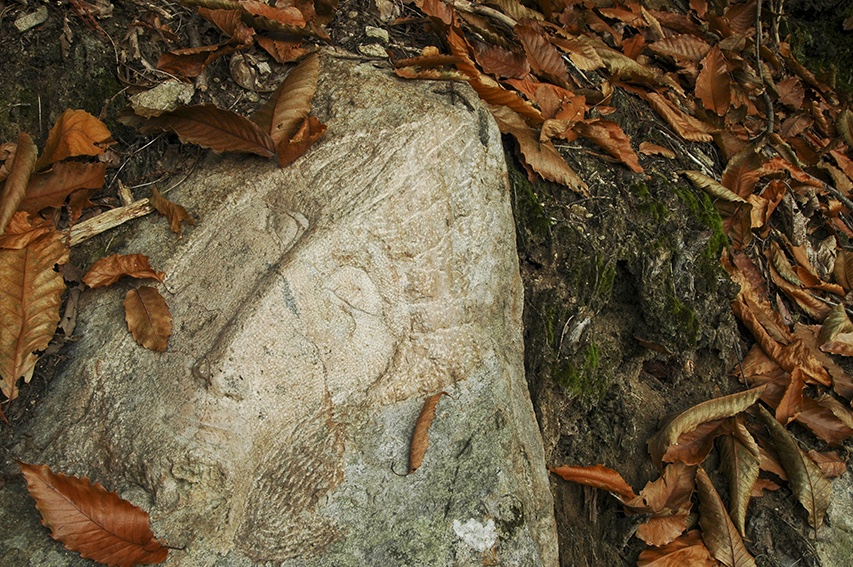 The San Giorgio path continues along the slopes of Monte Grande where it passes a ruined castle and the beautiful viewpoint "La Crose".
This is one of the most widely shared places in the Euganean Hills on social media and it's easy to see why!
What will you discover on the Faces Trail from Rovolon in the Euganean Hills?